Welcome To Normanton Town Council
Bringing Communities Closer
Our Community
Normanton Town Council serves the Normanton and Altofts communities located in the Wakefield District of West Yorkshire. We have 22 councillors representing the wards of Altofts, Central and South, North and West, and East.
Normanton Town Council aims to serve the community by providing high-quality services and events. We provide advice, guidance, and signposting to our residents, community groups and businesses and work closely with external agencies to ensure that the needs of the community are highlighted.
We have produced a handy diagram which sets out what Normanton Town Council is responsible for.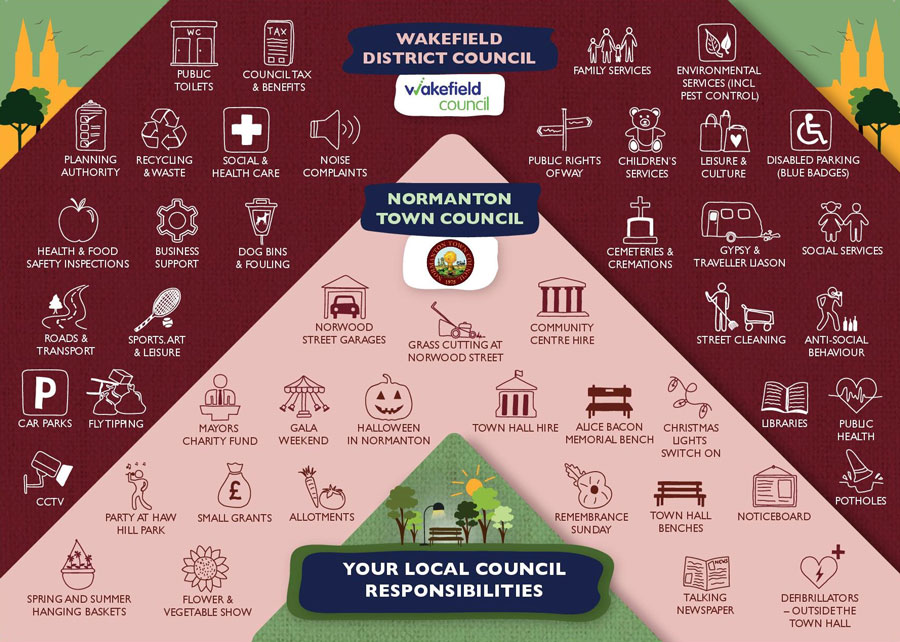 If your enquiry relates to a Wakefield Council issue, you can contact them on 0345 8 506 506 or email customerservices@wakefield.gov.uk